Contract Wet Wipes
Manufacturing
The Best Wet Wipes Manufacturer In Malaysia
The Only Wet Wipes Supplier You Ever Need
RPD is one of the leading wet wipes manufacturers and one of the best wet wipes manufacturers in Malaysia for global brands and retail chains.
We are one of the leading suppliers of contract wet wipes manufacturing. As leading innovator in nonwoven material technology over 10 years and we have worked with many customers to provide them with the best quality wipes possible. Our goal is to make sure that you are completely satisfied with our product, which is why we use only the best materials and processes while manufacturing our products.
At RPD, we're a vertically-integrated wet wipes manufacturer with the ability to customize every step of the production process to meet our clients' exact and precise needs.
That means that you can order exactly the products you need, because we provide the ability to customize variety of nonwoven fabric , formulation, fragrances, size, weight, and packaging. And when we say fully-customizable… well, that's exactly what we mean.
State Of Art Wet Wipes Production Line
We are committed to providing our customers with the best wet wipes production line technology on the market. We know that every business is unique, and that's why we offer a wide variety of products to suit your needs.
Our Production Lines Includes
Wet Wipes Machine 
Fully Automatic Multi Lane Wipes Machine / Fully Automatic Crossfold Travel Pack Wipes Machine / Fully Automatic Canister Wet Wipes Machine 
Dry Wipes Machine
Fully Automatic Slitting Machine / Quarter Folding Machine / Single Sheet Slicing Machine 
Quality Control Inspection Machine 
In Line Rejector / In Line Metal Detector Machine / In Line Automatic Weighing Machine / GSM Machine
Packaging Machine
Fully Automatic ROBOTIC ARM lid applicator / Fully Automatic Wet Wipes Packaging Machine With Guider / Fully Automatic Cannister Labelling Machine
 Industrial 4.0 
The wet wipes production line is a state-of-the-art industrial wet wipes production line that features an industrial 4.0 module that provides real-time monitoring of production. The line produces the highest quality and most consistent wet wipes products.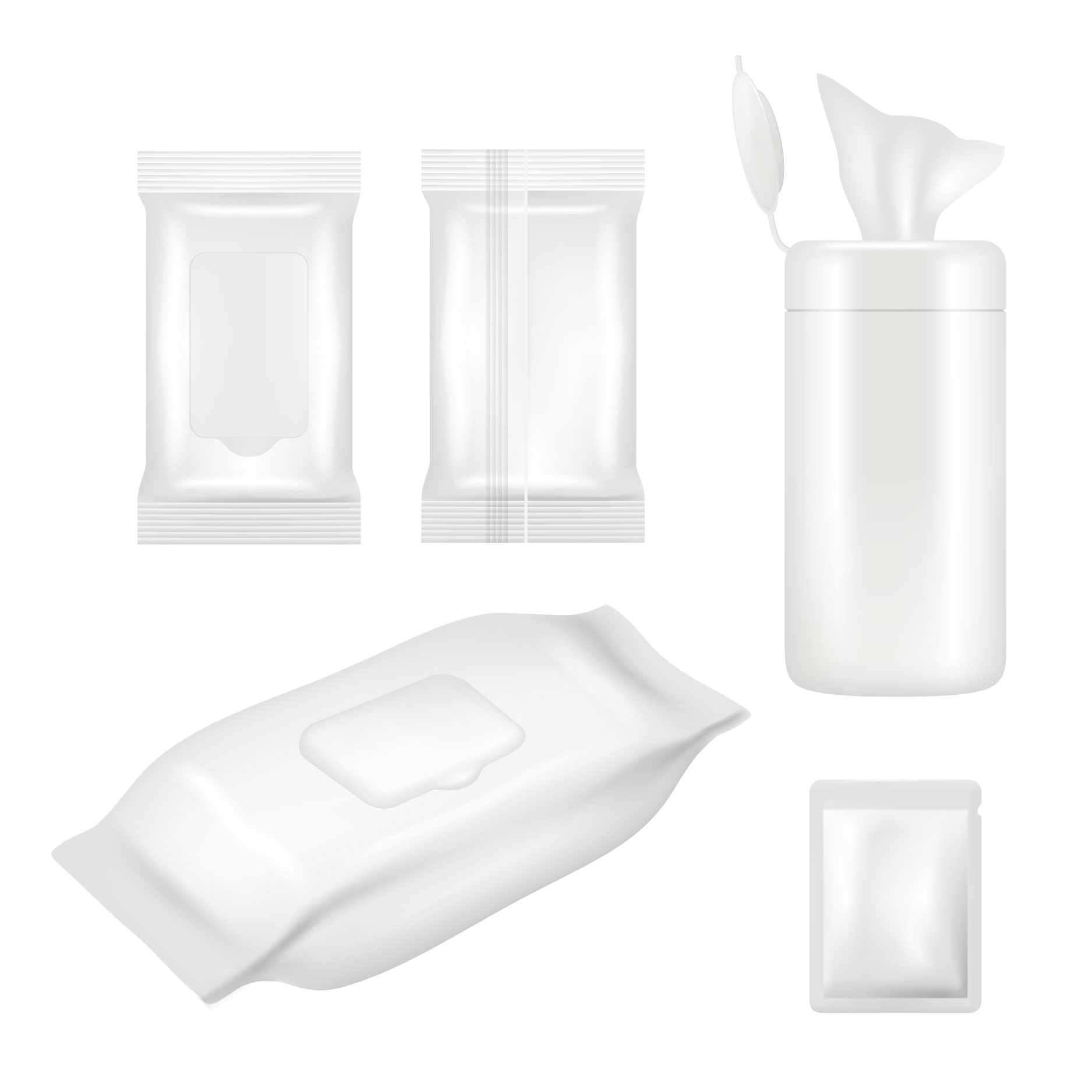 Wet Wipes Supplier Capability
Wet Wipes Packaging Variation
Single Packaged Wet Wipes – 1 Sheets
Travel Wet Wipes – 8 Pc To 40 Sheets
Flow Pack Wet Wipes – 40 to 100 Sheets
Canister Type 80 to 200 Sheets. 
International Standards
We are committed to product innovation, quality assurance and continuous improvement in order to provide you with the best possible results. Our products are manufactured from high-quality raw materials that comply with the highest standards of hygiene and cleanliness. Our advanced production processes ensure that all our products are safe for use in any environment, with no adverse effects on human health or the environment.
Global Shipping & Supply Chain Network
We cater to the world. We can ship our wet wipes to all parts of the world.
This means you can count on us to deliver your order, no matter where you are in the world.
We have a global network of warehouses and shipping partners that allow us to get your order where it needs to be quickly, safely, and reliably.