Body Wipes Manufacturer 
Body Wipes have been growing rapidly in market, It is a perfect product for those who wants to carry around a clean fresh feel wherever they go. We can create packaging for your body wipes that will attract attention on store shelves—whether it's a large or small package and whether the scent is floral, fruity or something else entirely.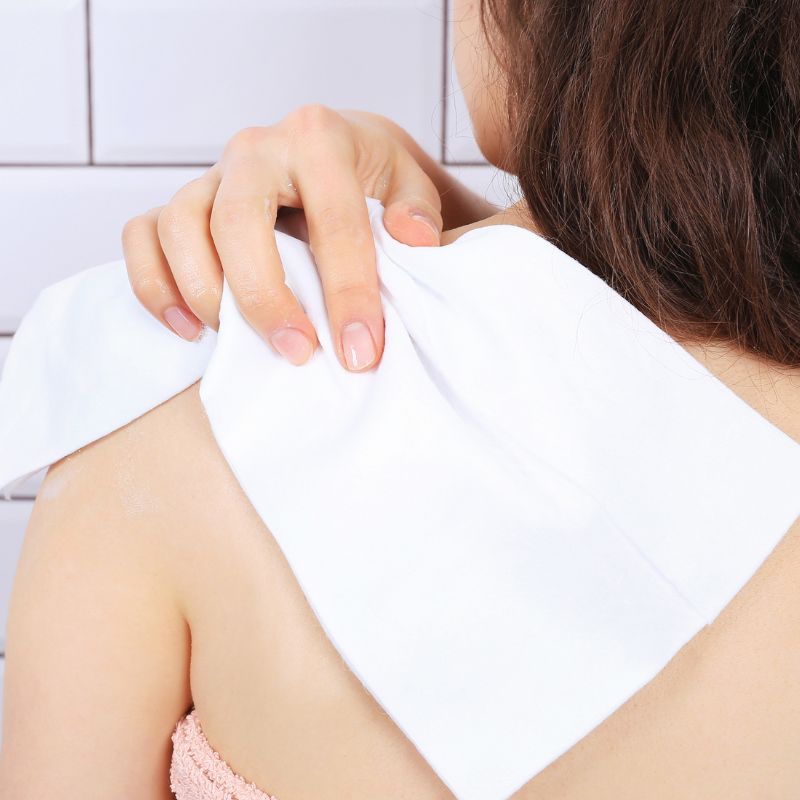 What is Body Wipes?
Body Wipes or Body Cleansing Cloth are a quick, easy way to keep yourself clean and fresh on the go.  Sized just right for one-time use, Body Wipes are ideal for hydrating dry skin, exfoliating and cleaning off sweat when you're on-the-go. They have an ultra-soft texture and are designed with extracts from tropical fruits that leave your skin feeling refreshed.
There are several benefits of using body wipes.
Convenience: Body wipes are a convenient option for cleaning or refreshing the skin when you don't have access to water or other cleansing products. They are easy to use and can be carried with you on the go, making them a great option for quick touch-ups or for cleaning your skin when you're away from home.
Versatility: Body wipes can be used on a variety of body parts and may be formulated for a variety of skin types and concerns. This makes them a versatile option for cleansing and refreshing the skin.
Gentle cleansing: Many body wipes are formulated to be gentle on the skin and may contain nourishing ingredients such as aloe vera or glycerin to help moisturize and soothe the skin.
Aromatherapy benefits: Some body wipes are infused with essential oils or other fragrant plant extracts, which can provide aromatherapy benefits and help to enhance mood or promote relaxation.
Learn More
If you would like to learn more about the recommended packaging for our product, please visit the next page. There, you will find valuable information on the best packaging options to preserve the quality and effectiveness of our wet wipes.
At RPD, we understand that every customer has unique needs and preferences. That's why we offer the option to customize your wet wipes to suit your specific needs. Whether you want a particular size, shape, or type of wipe, we can work with you to create the perfect product for your needs. Our team of experts will guide you through the customization process, ensuring that you get the exact product you want.
© 2022 RPD Company, All rights reserve